At the True Hearing Clinics we pride ourselves in using the latest techniques and equipment to ensure that your ears are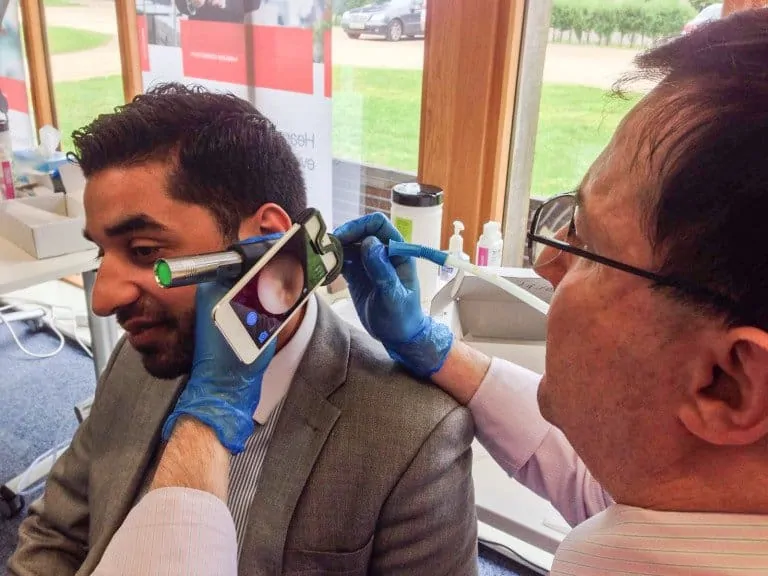 We use operating microscopes worn around our Forehead, or they can be incorporated into glasses (known as operating loupes), or with the latest technology using a special App on a Mobile telephone, to discover where the earwax is located within the ear.
Once we have located the exact position of the earwax, we then use a process know as Microsuction which is a medical suction pump attached to a tube and a 2 millimetre suction wand which is used to remove the unwanted wax by suction from your ear canal.
This procedure is used for clearing a blocked ear, clearing ear wax, reducing or removing pain from your ears, and we believe that this is the quickest and safest method for removing impacted ear wax.treated gently and with great accuracy as we examine each ear to determine the exact location of any rogue earwax.